About I-Wood Denmark®.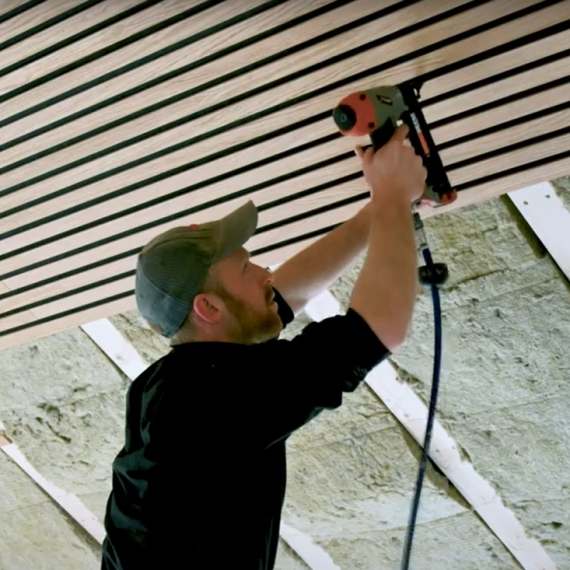 Beautiful to look at. Fantastic acoustics. Easy installation.
Imagine a room that is both beautiful and quiet. Where the acoustics are perfect, and the visual impression is discreet, calm and natural. A space that invites a sense of calm and peacefulness.
These are the kinds of spaces we want to create with I-Wood Denmark® ceiling and wall panels.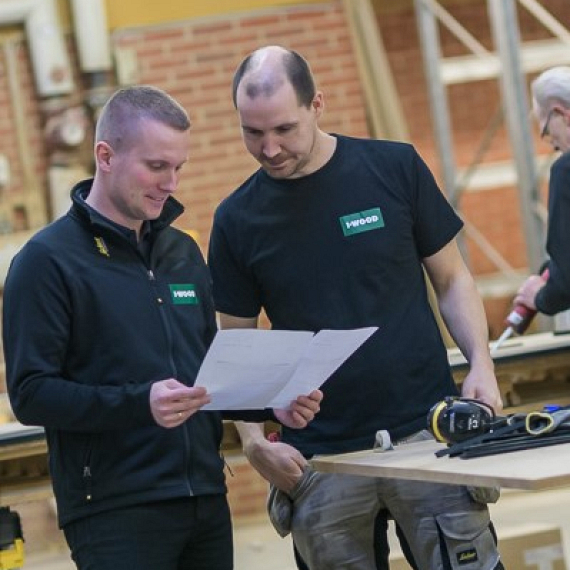 I-Wood Denmark® are acoustic wood panels for walls and ceilings, which give your rooms the optimal reverberation time together with a modern, stylish and harmonious expression. Our aesthetics are inspired by the Nordic, classic design tradition with natural materials and clean lines. Invite nature in. Create space to live in. Create space to be together in.
I-Wood Denmark® is also the story of three local boys on a mission. For us, every single project is always about the details of beautiful design, good acoustics and easy installation. When you choose I-Wood Denmark®, you choose quality, accuracy and the easiest installation in the industry. Everything is made at our factory in Ørnhøj, Denmark, located in Western Jutland.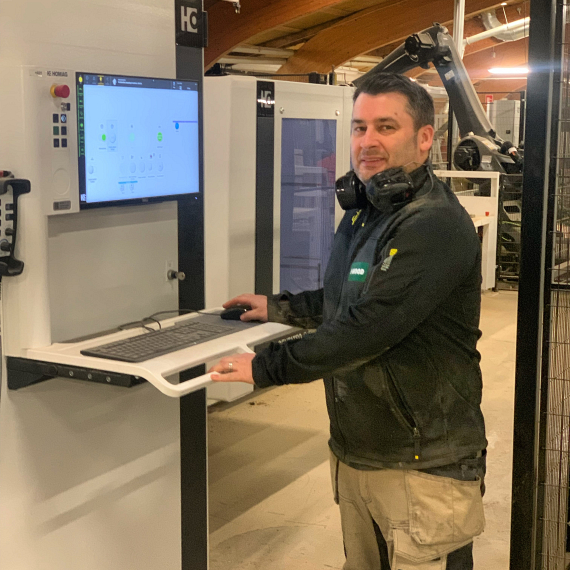 Our skilled team at I-Wood Denmark® is comprised of salespeople, customer service staff, machinists, carpenters, joiners and dedicated production staff.
"Our mission is to create quality products with an intelligent design. We do not just think about what the eye sees when the product is installed. We also think about all of the elements involved along that journey, from the craftspeople to the wages earned, including what it actually costs once it is fitted." CEO, Casper K. Olesen