I-Lock® Click System
I-LOCK® CLICK SYSTEM
Created by craftsmen for craftsmen.
I-Wood Denmark® is the only company in the world to offer the I-Lock® Click System in our Pro+ ceiling panels. The solution is based on the globally recognized Välinge Innovation 5G locking technology, with which many of us are already familiar from numerous manufacturers of click flooring and furniture.
The finger joints of I-Wood Denmark®'s Pro+ ceiling panels make them some of the quickest on the market when it comes to installation. The I-Lock® Click System makes creating the perfect finish even simpler and even quicker – every time!
I-Wood Denmark® constantly strives to challenge the industry's standards to create even more efficient and intelligent solutions. Can we improve a good product? The answer is yes. That is why we have refined our finger joints, which now feature the I-Lock® Click System.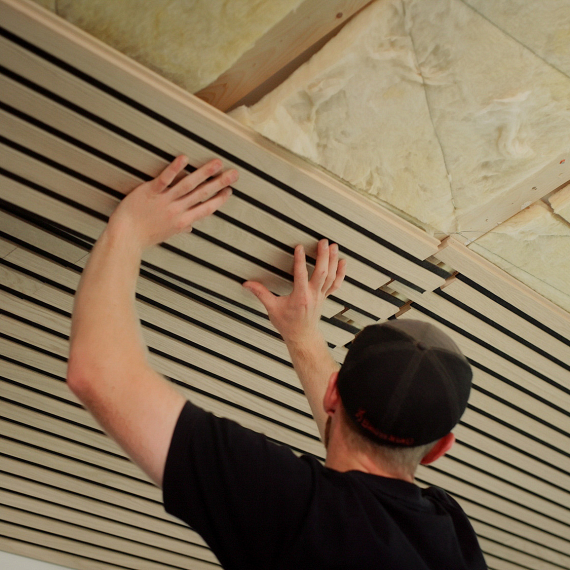 I-LOCK® Click System
I-Wood Denmark® acoustic panels give you the easiest installation in the industry. Together, the finger joints and the I-Lock® Click System ensure precise joints and a perfect finish for everyone.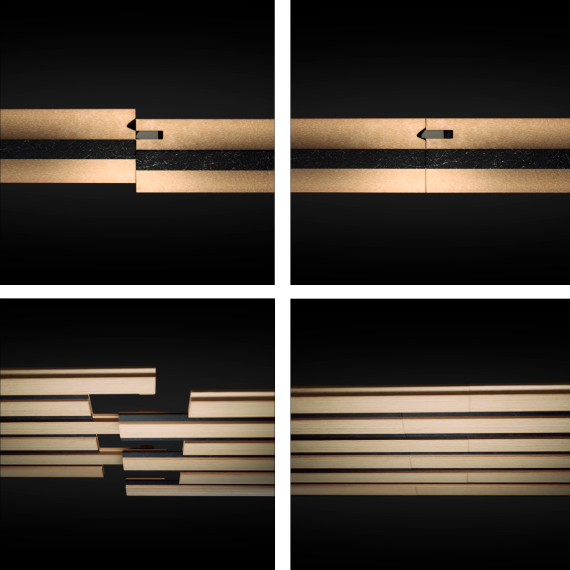 Click, push, next!
When the finger joints are pushed together, plastic clips click into place, and the joint is locked both vertically and horizontally. All you have to do is make sure you hear the characteristic CLICK. Quick, easy and strong!
The intelligent, patented Välinge Innovation 5G locking technology locks the finger joints permanently. That means the locking not only ensures precise joints, but also a strong, durable result.
At I-Wood Denmark® we have already started our part of the work, so craftsmen and fitters can offer quick, durable installation with a perfect finish.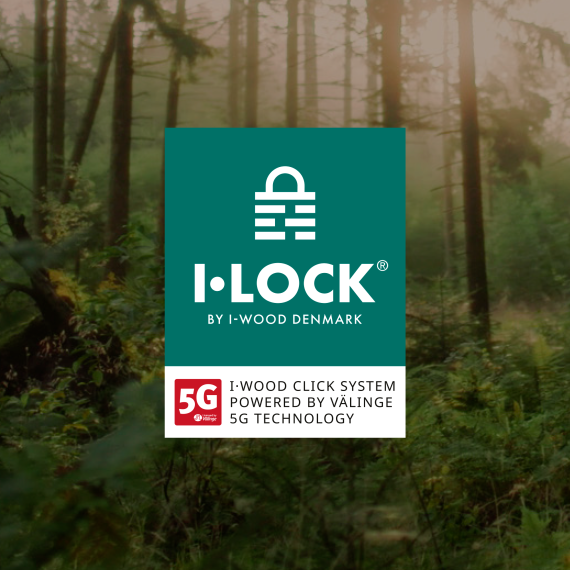 "I-Wood Denmark® has an amazing, well thought-out product. The addition of our patented 5G locking technology means we can now offer the market an intelligent ceiling and wall panel that is both easy to install and durable."
– Johan Hallin



The technology behind I-Lock: