Fire safety.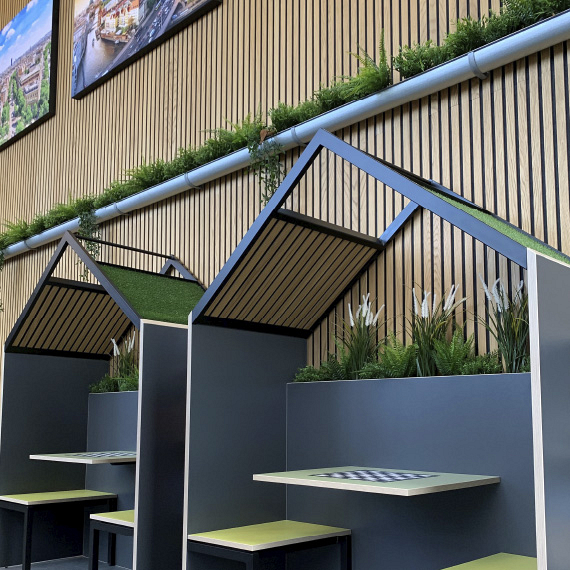 Fire safety for Basic, Medio+ and Pro+ I-Lock®
We have taken a stand – and that is why you can safely invite nature inside with I-Wood Denmark®. Fire performance is a crucial area, and therefore it is important for us to be able to document approved use of our panels.
Fire classification
I-Wood Denmark® has been subjected to a number of tests on our standard panels. I-Wood Denmark® Basic, Medio+ and Pro+ I-Lock® (ordinary MDF) have been tested in accordance with EN 13823 to prove that they fulfil a minimum of D-s2, d2, which is the requirement for domestic ceiling and wall panels.
For large-scale projects and buildings, we can also use B-s1,d0 raw materials/sub-components and various finishes. To discuss this further, contact I-Wood Denmark® and speak to our fire safety advisor.

Tested structures:
Increased fire classification requirements

If your project includes increased fire classification requirements, I-Wood Denmark can components including the following:
MDF, B-s1,d0-approved raw board
Felt, B-s1,d0-approved
Polyurethane varnish, flame-retardant
If you would like a specific surface treatment, or if your project requires a certain fire classification, then please contact us to discuss your needs and for advice concerning this. You might also require other types of materials, raw boards or veneers.
Projects with increased fire classification requirements
Projects with increased fire classification requirements