Installation of acoustic panels.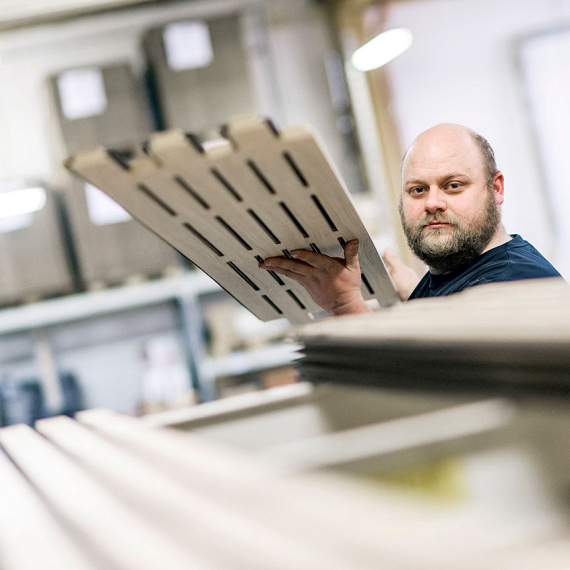 The industry's easiest installation.

With acoustic panels from I-Wood Denmark®, you get the industry's easiest installation.
All panels are created with focus on ensuring simple installation for both DIYers and professionals. Perfect joints, a perfect finish and the perfect way to invite Nordic nature into your home.
SEE INSTALLATION VIDEO FOR WALLS
SEE INSTALLATION VIDEO FOR CEILINGS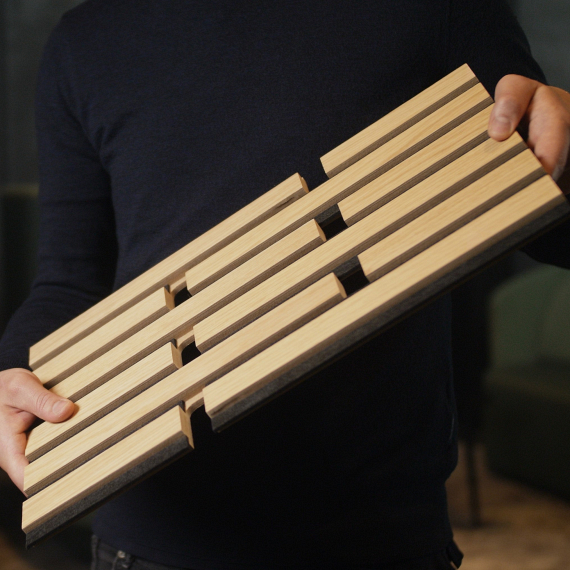 Finger joints

I-Wood ceiling panels are primarily produced with finger joints at the ends, which displace the joints between the individual strips in each panel. Because the panels can be fully joined together you get a finished surface that flows together seamlessly without any visible joints.
"I-Wood delivers a quality product that is well thought through! They have kept in mind what it is like for our people to work with their products. Finger joints and the smart installation system make it much easier to install and to give the entire project a beautiful finish throughout the process."
Marc Sivebæk, Director, Vestergaard Huse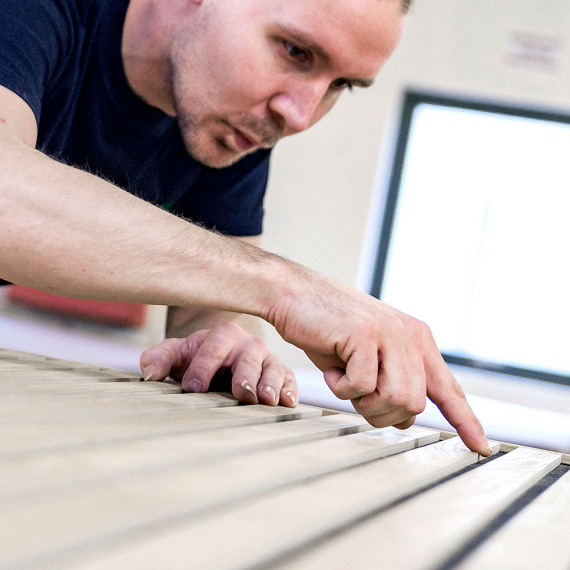 Adaptation

I-Wood woodpanels can be adapted using a jig saw or a cross-cut saw. It is possible to adapt the products both in length and width. The felt is fixed in place in the spaces between the strips and on the "plate" behind you can drill a hole for spotlights, ceiling mounts and similar items without extra work. This can be done both before and after the panels are installed.
SEE ACCESSORIES FOR INSTALLATION