Decorate with decorative wall panels.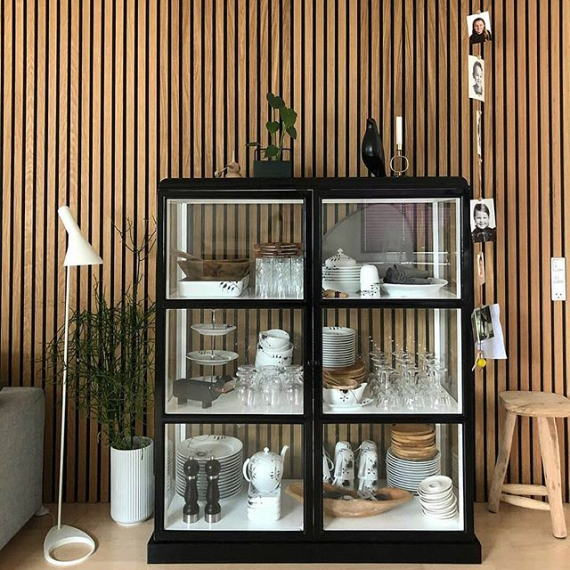 You don't need to get out a paintbrush or buy expensive art to get rid of glossy white walls. With wooden panels from I⋅Wood, you can invite nature inside.
Choose decorations for your walls that contribute both as an aesthetic element in your interior - and to create good acoustics. Our wooden acoustic panels eliminate unnecessary noise and reverberation in the room, so you can concentrate on the important sounds - like a conversation across the table in good company.
Decorative wooden wall panels
Our decorative wall panels are for you if you're looking for something that's beautiful to look at, provides great acoustics and, not least, is easy to install. The straight lines with almost invisible joints give a sense of calm that almost only natural materials can create. And even in the simplicity of straight wood panels, you can create beautiful details with sharp finishes around sockets, doors and windows.
Decorate with a Scandinavian aesthetic
There are no limits to how you can decorate with beautiful, natural wall panels. Create a floor-to-ceiling detail on a single wall, clad a column or hang a Flexi Frame as acoustic-friendly art. It can also challenge the simple look by making tall panels in wood for a more homely yet very modern look.
Invite nature in with wooden wall panels. At I⋅Wood you get beautiful surfaces with almost invisible joints between the wall panels. At the same time, our wall panels contribute to better acoustics, so you never have to worry about unnecessary noise or reverberation.
And last - but certainly not least: I⋅WOOD WALL PANELS are among the industry's easiest to install. Choose a version with light finger joints, and assembly will be a breeze.