Project / Vejlby Klit.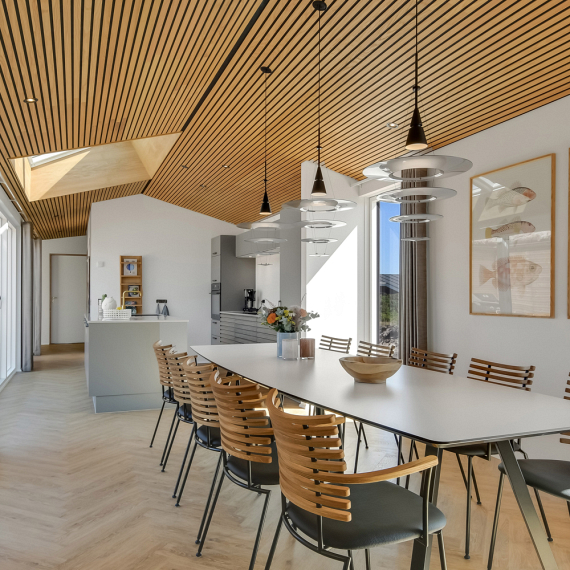 LOKATION
Vejlby Klit, Denmark
PRODUKT
---
In Vejlby Klit, an area filled with holiday homes, you will find this beautiful holiday home, where the owners have chosen acoustic panels from I-Wood for the ceilings. The panels invite nature in and eliminate unnecessary noise, as well as providing optimal reverberation in a room with a pitched ceiling. The panels blend naturally with the surroundings and unite the elements with the large skylights.
CONTACT I⋅WOOD
Developed for the ears.
Designed for the eyes.
Sublime artisanship.
Easy installation.
Sustainable
and recyclable.
Made in Denmark.
Developed in Denmark.