Project / Building Green.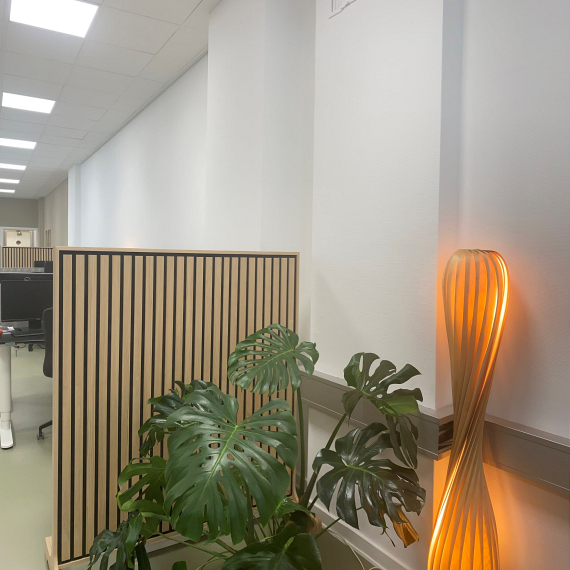 LOKATION
Copenhagen K (Capital) Denmark
PRODUKT
I-Wood Flexi Wall, I-Wood Design
---
Building Green works to create a community within the sustainable building sector and therefore it was a bit of a match made in heaven, as they wanted to use I-Wood Flexi Wall and a reception desk constructed from the fine wood panels from I-Wood Denmark®. In this way, Building Green has invited nature indoors, while also receiving a solution that benefits the aesthetics and acoustics in the workplace.
CONTACT I⋅WOOD
Developed for the ears.
Designed for the eyes.
Sublime artisanship.
Easy installation.
Sustainable
and recyclable.
Made in Denmark.
Developed in Denmark.