Project / Restaurant Ja.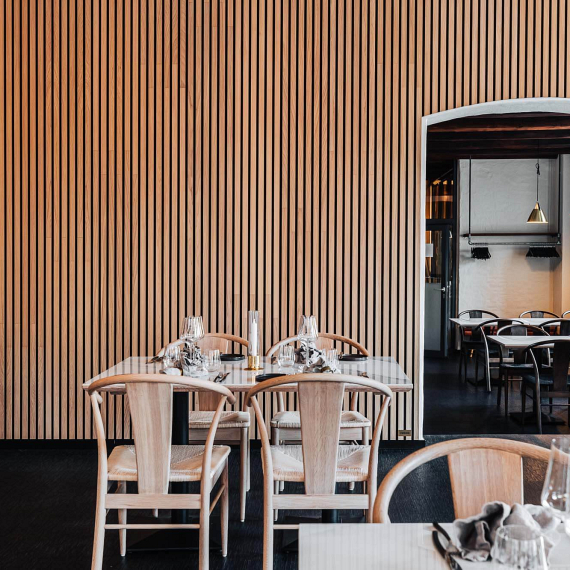 LOKATION
Holstebro (Central Jutland), Denmark
PRODUKT
---
A brand-new gourmet restaurant in Holstebro. The job involved creating and implementing a certain style. They wanted to use wood and a Nordic style in the old buildings, so that it suited the style in their kitchen. They worked with the different colours from I-Wood to match with the different moods and with the furniture they had chosen.
CONTACT I⋅WOOD
Developed for the ears.
Designed for the eyes.
Sublime artisanship.
Easy installation.
Sustainable
and recyclable.
Made in Denmark.
Developed in Denmark.