Project / Utterslev School.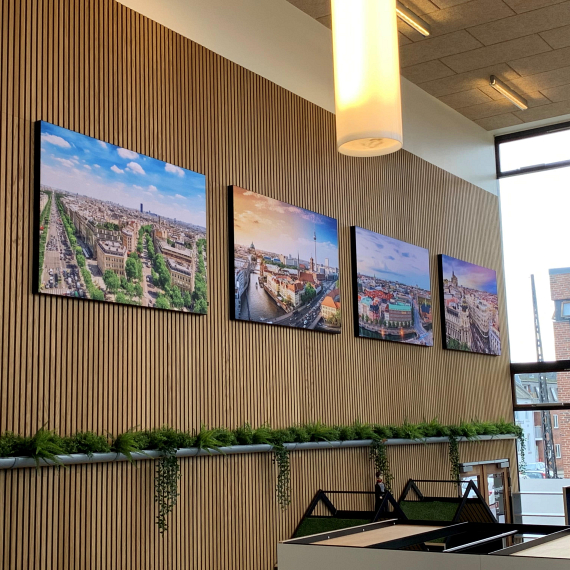 LOKATION
Copenhagen (Zealand), Denmark
PRODUKT
---
Utterslev School in Copenhagen gathers many people in large rooms, which can cause poor acoustics for both children and adults. Wall panels from I-Wood Denmark® have improved the acoustics, while significantly improving the aesthetics, so the children can learn in beautiful surroundings with good acoustics. Inspiration has been taken from the city with different environments being created inside the building, including that from small houses. This project was done in collaboration with Ultima K.
Basic/Clear
KONTAKT I⋅WOOD
Developed for the ears.
Designed for the eyes.
Sublime artisanship.
Easy installation.
Sustainable
and recyclable.
Made in Denmark.
Developed in Denmark.